Back to E&O Conference Agenda

Tuesday, April 2
8:30 — 9:45 a.m.
BREAKOUT SESSIONS
Recommended CEUs .1 / PDHs 1.25 / CPEs 1.5
Connecting in a Crisis 

When you're hit by a natural disaster, staying in touch with your staff and being able to call on outside entities for help is critical. But what if your communications systems go down? Do you have a plan in place? Hear from a utility that uses a resilient communications channel called the Interoperable Response and Preparedness Platform to communicate across devices and via cell, satellite, and broadband networks.
J.T. Flick, Director of Emergency Management, New York Power Authority; and Rob Wright, VP, Local and State Sales, Mutualink, Wallingford, Connecticut

The Train Reaction: How to Keep Your Employees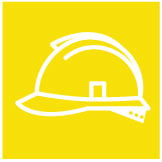 Public power utilities spend significant money and resources on employee training. But what if we train them and they leave? It hurts when employees depart prematurely and take their expensive training elsewhere. But what if we don't train them and they stay? Lack of training is a clear impediment to safety and productivity. Find your way out of this conundrum and learn how to train and retain your staff.
Troy Adams, P.E., General Manager, Elk River Municipal Utilities, Minnesota; Olin Clawson, General Manager and CEO, Lawrenceburg Municipal Utilities, Indiana; and Aaron Haderle, Manager of T&D Operations, Kissimmee Utility Authority, Florida

New Technologies for a Well-Run Warehouse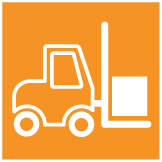 Smooth workflow in the warehouse is at the heart of a well-run utility. How efficient is your warehouse? Are you up to speed on new, cost-efficient technologies? Learn about a range of technologies from barcoding to vending machines that might make sense for you and see how others are using them to increase productivity and turnaround times, and manage inventory for optimum performance.
Tom Finn, Materials Manager, Norwich Public Utilities, Connecticut; and Robert Segner, Regional Sales Manager, Fastenal Company, Salt Lake City, Utah

Energy Storage 101: The Life Cycle of Batteries and their Environmental Impacts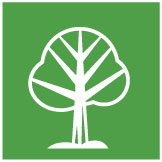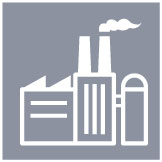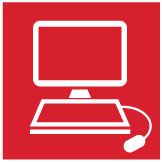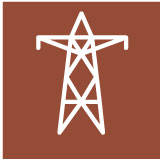 (This session is closed to the press.)
Hear about utilities that have adopted energy storage technologies about the benefits and challenges they've experienced. Learn all you wanted to know about batteries—assess the options in the market for strength, lifecycle, and cost; select the right batteries; and plan for proper operation, maintenance, and disposal. Understand the impact of storage on transmission, distribution, and the environment. Get tips on integrating battery storage into your system.
Daniel Crotzer, President, Fractal Energy Storage Consultants, Austin, Texas; and Jeffrey Plew, Director – Development, NextEra Energy Resources, Juno Beach, Florida 
---
10:45 — Noon
BREAKOUT SESSIONS
Recommended CEUs .1 / PDHs 1.25 / CPEs 1.5
Cybersecurity: Fix the Weakest Link First 

Changing the leadership and staff culture to be more cyber aware can be harder than installing the right hardware and software. Yet without the culture change, no cyber plan can be effective. Hear from an organizational change expert as well as small and medium-sized public power utilities on how you can motivate and train your team to practice good cyber hygiene and secure your utility against threats. 
Christopher Kelley, PMP, Vice President, Beam Reach Consulting Group, LLC, Baltimore, Maryland; and Carter Manucy, Cyber Security Manager, Florida Municipal Power Agency

Mutual Aid and Preparedness Best Practices: Plan Your Work and Work Your Plan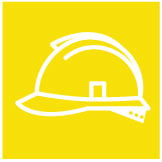 Take your disaster planning and preparation to the next level. Join the authors and experts for an overview of the American Public Power Association's new All-Hazards and Restoration Best Practices Guidebooks. Learn how to plan and participate in effective restoration operations and communicate with customers and stakeholders in emergencies. Walk through the five-step preparedness cycle that helps in the development or continuous improvement of emergency preparedness programs and all-hazards planning efforts.
Korey Bush, Chief Electric System Operator, Lakeland Electric, Florida; and Kate Leese, Managing Partner, Kinetics Consulting, Detroit, Michigan

Improving Your Bottom Line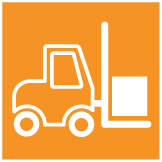 Review the financial aspects of supply management and inventory. Learn about the economics of procurement and supply management and how to apply data analytics to stock.
Bethany Ryers, Senior Manager, Baker Tilly, Madison, Wisconsin; other speakers TBD
Flip or Flop: Generation Edition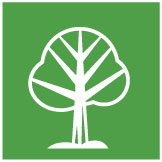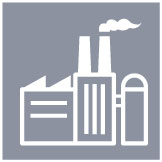 Many old generating plants are in historic downtown areas. They have both interesting architectural features and valuable real estate. Hear from experts about how utilities have repurposed old power plants to benefit customers and the community.
Trisha Elizondo, COO and Principal, Energy Renewal Partners, LLC, Austin, Texas; and Tom McKittrick, Principal, Forsite Development Inc., Charlotte, North Carolina

Unpacking Integration at the Grid Edge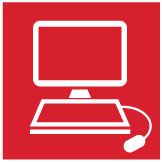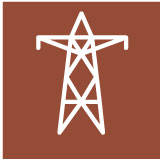 EPRI is working on the concept of an integrated grid and notes that to serve all consumers at established standards of quality and reliability, distributed energy resources at the edge of the grid must be integrated into systems planning and operations. Join the experts to explore key aspects like distribution planning, customer-sited back up generation, microgrids, and other DERs operating as virtual power plants. 
Mark McGranaghan, Vice President, Integrated Grid, Electric Power Research Institute, Knoxville, Tennessee; and other EPRI experts