Back to E&O Conference Agenda

Tuesday, April 21
8:30 — 9:45 a.m.
BREAKOUT SESSIONS
Recommended CEUs .1 / PDHs 1.25 / CPEs 1.5
Store Up on New Ideas in Battery Storage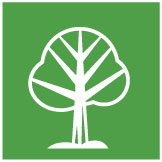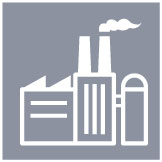 As more customers install solar on their rooftops, how can your utility ensure that they are fully leveraging the benefits, while ensuring a positive impact on your bottom line? Discover how combining customer-owned solar with front-of-the-meter energy storage can provide a win-win-win for you and your customers, as well as developers. Learn how this system can also provide DC fast-charging of customers' electric vehicles while increasing resiliency, maximizing benefits to the grid, and lowering costs by using existing utility communication and control systems.
Jim White, Senior Energy Conservation Engineer, Chelan County PUD, Washington

7 Questions to Transform Your Safety Culture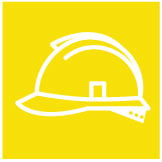 Get a list of the seven questions that must be answered as you embark on a mission to change your safety culture, without wasting time and effort. Ascertain your utility's real why for the journey and ensure your leadership's buy-in to the foundational science of errors. Discover how your peers have used Human Performance Initiative training in tandem with organizational discipline for a dramatically improved approach to accident investigations, error prevention, and enhanced safety practices. 
Jeremy Jordan, Organizational Development Manager, Chelan County PUD, Washington

Building a Strong Foundation for Construction Procurement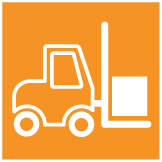 There are many procurement methods for capital projects, but which one will work for you? Come and explore alternatives to the design-bid-build framework, such as the engineer-procure-construct model. Discuss these models from both the utility and contractor points of view. Learn how to structure your construction contracts to maximize value and maintain input and control over the final product delivered. Ensure on-time and on-budget completion of your capital projects, with tips from the experts.

Drones: Buzzing with Possibilities, and Threats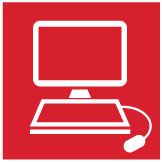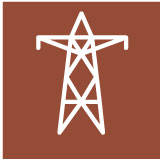 Drones can replace lineworkers, speed up power restoration, and even deliver pizza! But it's time to through the hype and examine the pros and cons of using drones for day-to-day utility operations. Hear how other public power utilities are using drones for line design, maintenance, damage assessment, issue spotting in remote areas. Learn how to sort through data and identify priority project areas. Understand the security threats and how to keep drones out of your substations.
Scott Sligh, Chief Engineer, Riviera Utilities, Alabama; Scott Windham, Supervisor, Transmission Lines, Santee Cooper, South Carolina; and a representative from the Department of Homeland Security's Cybersecurity and Infrastructure Security Agency 
---
10:45 — Noon
BREAKOUT SESSIONS
Recommended CEUs .1 / PDHs 1.25 / CPEs 1.5
Securing the Supply Chain: Risks and Best Practices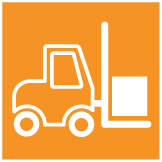 Defining appropriate cyber and physical security standards for your equipment and software suppliers has become critical to supply chain management. Utilities of all sizes can benefit from this session, learning to implement best practices and establish controls and compliance. Hear how one public power utility tackled challenges similar to yours. Discuss the implications of new NERC supply chain management security standards and federal R&D efforts. Ask the experts questions about your supply chain risk management challenges. 

Towing Utility Trailers: A Safety Checklist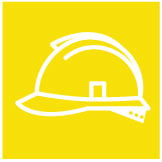 Many highway accidents involving utility trailers can be prevented if employees are properly trained. Learn how to develop a trailer towing training program and implement a regular trailer inspection process. Understand how to select the right vehicle and hitching system for the right task, take inventory of what you need to operate safely, and calculate and secure loads. Get a safety checklist for all procedures — from matching hitches to load to training staff in best practices. 
Danny Sapp, Safety Consultant, The Safety Institute, Tennessee 

Reducing Emissions: How Utilities Can Lead the Way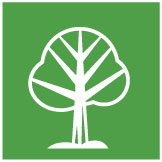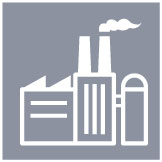 Public power utilities reduced CO2 emissions by 33% between 2005-2017, at a rate exceeding other industry sectors. How can your utility help to sustain and accelerate this change while responding to the needs of your community? Hear about unique multi-utility projects in the west involving modular nuclear, and learn how two leading public power entities have steered a future energy path without getting locked into high-cost, low-emissions supply contracts. Discuss how to set realistic goals and adopt a holistic approach to meet the evolving needs of the times.
Mason Baker, General Counsel, Utah Associated Municipal Power Systems, Utah; and Angela Rodriguez, Manager, Air Permitting and Compliance, CPS Energy, Texas

Managing the System Impact of Distributed Energy Resources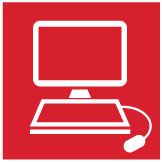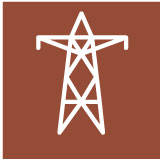 Distributed energy resources — solar, storage, electric vehicles — are proliferating, and can severely impact your distribution system if you don't have a plan to manage them. Find out how to assess and handle intermittent generation, operational islanding, power quality disruption, and safety and security concerns. Learn from utility case studies and perform a good engineering analysis of the issues before you act. Discover how you can work with your customers to ensure reliability in the new energy future.
Steve Rupp, Director of Consulting Services, EnerNex, California