Back to E&O Conference Agenda

Monday, April 20
1:30 — 3 p.m.
BREAKOUT SESSIONS
Recommended CEUs .2 / PDHs 1.5 / CPEs 1.8
More than a Map: GIS for Digital Transformation 

If you're only using GIS for facility tracking and power restoration, you're not realizing the full potential of today's technologies. Discover how geospatial analysis can fuel digital transformation to help you work smarter. See how you can transform your workflow for distribution design, uncover hidden hazards, and reduce repair and documentation time with GIS. Boost your innovation, safety, asset management, and customer experience efforts. Learn what other utilities like yours are doing.
Eric Weaver, Deputy Director, Ocala Electric Utility, Florida; and Bill Meehan, Director, Utility Solutions, ESRI, California

Why Safety School Should Be Old School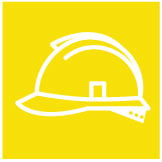 Safety methods have changed and processes have streamlined, but has your training kept up with these trends? Training must be grounded in fundamentals, while still adapting to new tools and crew structures. Join the experts in looking at how linework has evolved and how it's been taught over the decades. See how you need to adjust your training and work processes to promote a culture of safety at every level of your utility. Discuss new ideas and refocus your priorities at this back-to-basics session.
Mike McCleary, Manager of Member Services Development, Florida Municipal Power Agency, Florida

Prepare Now: System Hardening, Planning, and Materials Management Tips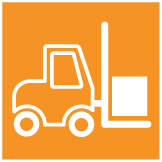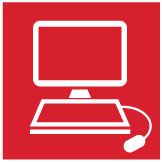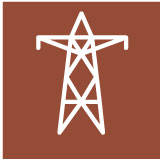 Learn from a panel discussion on system hardening and resilience in all situations — from the everyday to the unplanned, from maintenance to emergency preparedness. Pick up best practices to plan and manage materials effectively, on blue sky days as well as in the aftermath of disasters. Get tips from subject matter experts in system planning, supply management, and operations. Come with questions on how to improve your planning and materials processes.  
Korey Bush, Chief Electric System Operator, Lakeland Electric, Florida; and Gary Holcomb, Director of Procurement, Garland Power & Light, Texas

Navigating the Complexities of Electricity Markets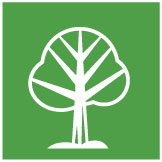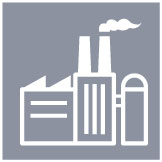 The proliferation of renewables and changing resource adequacy requirements are making electricity markets more complicated to navigate, no matter which region you're in. Discuss recent developments in multiple RTO/ISOs and get an overview of resource adequacy requirements. Understand how renewables factor in limits, and how market rules differ around the country. Hear how utilities have been impacted by these requirements. Learn how you can ensure compliance as well as safe, reliable service to customers. 
Kenan Ögelman, Vice President, Commercial Operations, ERCOT, Texas; and David Sapper, Director of Regulatory Affairs, Customized Energy Solutions, Ltd., Indiana
---
3:15 — 4:30 p.m.
BREAKOUT SESSIONS
Recommended CEUs .1 / PDHs 1.25 / CPEs 1.5
Feeder Automation: Whose Line Is It Anyway? 

If you're looking to automate your feeders, join this session to learn how to establish secure and reliable communication. Discuss the shared responsibilities operations and IT have in managing the communications system. Hear from the experts and understand how to bring back data from your distribution automation devices. Review the tradeoffs between AMI and cellular networks, and between private fiber and wireless. Learn how utilities with transmission address NERC security impacts. 
Jim Weikert, Vice President, Utility Automation and Communications, Power Systems Engineering, Inc., Wisconsin

Virtual Training for a Real-World Experience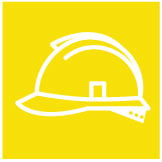 Virtual reality and online education help to bridge the skills gap by providing real-world experience without real-world cost and risk. Virtual and augmented reality can simplify and improve safety training — providing an efficient and safe working environment for employees to learn key skills and practice important movements. Learn how you can use these new technologies for maintenance work, online testing, and accident investigation and recreation. Enhance the experience with a demo of a safety e-learning course. 
Brian Doubinin, Business Development, 3D Internet; and Kenny Roberts, Senior Safety & Training Specialist, ElectriCities of North Carolina, Inc.

How Does Your Warehouse Stack Up?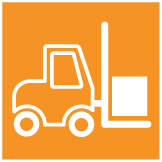 Smooth workflow in the warehouse is at the heart of a well-run utility. How efficient is your warehouse? Are you using the latest technologies? Are you achieving the best productivity and turnaround times, and managing inventory for optimum performance? How does your warehouse management compare to other utilities? Hear about a new national public power supply management benchmarking survey. Break out into small groups to discuss the preliminary data and share your utility's perspective.
Tom Finn, Materials Manager, Norwich Public Utilities, Connecticut; and Gary Holcomb, CPPO, CPM, Director of Procurement, Garland Power & Light, Texas

Natural Gas Supply: Managing the Risks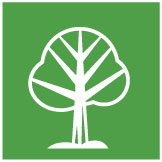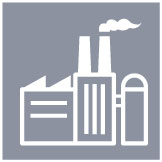 Public power utilities across the U.S. generate more than 27% of their electricity from natural gas. The shale gas revolution was a game changer but utilities continue to have challenges with natural gas supply. Supply pinches are driven by weather events and market price shocks. Come and review the risks associated with natural gas production, transportation, export, and pipeline regulation and construction. Understand the implications for your utility and how you can hedge future commodity price uncertainty.
Beau Griffey, CEM, CEP, Cilent Executive, Energy Supply Services, Trane, Minnesota; and Eric Ingenthron, Day Ahead Planner, Evergy, Missouri
Terminal Condition: A Power Quality Case Study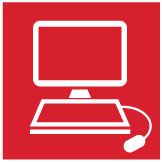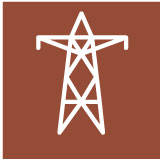 Disturbances in a utility's distribution system impacted a major airport's facility operations and prompted a power quality investigation. Share in the lessons learned and areas for improvement identified on both sides of the meter. Get the utility and customer perspectives on the issues uncovered, gauge the impact of corrective actions, and review recommendations to harden systems. Examine common sources of power quality problems and understand the need for collaboration between the utility and customer.
Brian Gutierrez, CPQ – Manager, Power Quality and Technical Solutions, CPS Energy, Texas; and Antony Parsons, Engineering Manager, Schneider Electric, Texas