2 – 3:30 p.m. Eastern
Registration
This webinar is free of charge. Click here to register. 
Webinar Description
During this Cybersecurity Scorecard Working Group (CSWG) session, user group members will take part in an interactive platform demonstration and help our team to identify improvements that can be made to the Cybersecurity Scorecard Report recommendations.
During the first half of the session, Axio personnel will: (1) help participants to identify appropriate collaborators who should Cybersecurity Scorecard, (2) review and explain the meaning and intent behind the Cybersecurity Scorecard questions, (3) solicit live feedback on the current platform interface, and (4) seek feedback on several improvements suggested by Public Power members.
During the second half of the session. Axio personnel will walk participants through the scorecard report recommendations associated with each practice and organize offline working groups to develop tailored improvement guidance for each security practice.
Specific topics to be covered:
Assessment preparation

Platform interface

Cybersecurity Scorecard questions

Report recommendations
Who Should Attend
This webinar is being held primarily for The American Public Power Association's Cybersecurity Scorecard Working Group, though others who are interested in the topic are welcome to attend.
Speaker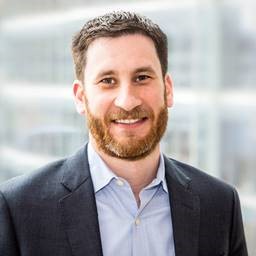 Craig Shuster, Director, Cyber Risk Engineering, Axio
Craig is a Director of Cyber Risk Engineering at Axio. He assists clients with the design and implementation of enterprise cyber risk management programs through process development and definition of organization specific cyber risk criteria. In addition to program development, Craig has been pivotal in supporting the execution of clients' cyber risk management processes, including presentation of identified cyber risks to our clients' senior leadership.
Prior to Axio, Craig led the IT security risk management and incident response programs at Sony Music Entertainment. In this role, Craig designed and implemented an ISO 27001-based Information Security Management System, developed IT security polices and standards, managed the IT security risk assessment process, and implemented an incident response framework. Craig has also worked as an Information Security Consultant for Protiviti where he would assist clients with information security program development, risk assessment execution, incident response, and application and network penetration testing. Craig holds a Bachelor of Science degree in computer science and a Master of Business Administration degree from the State University of New York at Binghamton and is a Certified Information System Security Professional (CISSP).
Registration/Fee Information
This webinar is free of charge.
Click here to register for this individual webinar 
Username/passwords
You will need a username and password to register. If you need assistance, please contact us.
Log-In/Call-In Information
Log-in information for each webinar will be sent out the morning of the event (around 10:30 a.m. Eastern). If you do not receive the reminder email, please call 202-467-2965 or email

[email protected]

).
Registration is for one phone line and one computer. If you have multiple employees participating in this webinar from the same organization and all are in the same location, you can have multiple people listen in via speaker phone.
You may use voice over Internet Protocol (VoIP) instead of a phone line. This option allows you to listen to the webinar audio through your computer's microphone and speakers.
Accreditation
Each webinar is worth 1.5 CPEs/.2 CEU/1.5 PDH credits
CPE Field of Study: Specialized Knowledge
The completion certificate is only available to the person who registered for the webinar and attendance is confirmed by the webinar report log.
Links to all handouts and an audio recording will be sent out shortly after the webinar.
Submit Questions in Advance
We encourage registrants to submit topics and questions prior to the webinar—email them to [email protected]. Questions may also be submitted online via chat during the webinar.
Contact Us
Have questions? Contact 202-467-2965 or [email protected].