Explore new research on how to offset the increased grid stress caused by electric vehicles' growing popularity!
Following the results of DEED-funded research, Milad Soleimani, Gary Miller, and the Bryan Texas Utilities team propose a coordination and management approach, where profits from employing BESS and PV systems are maximized while stress on assets is minimized. Different scenarios' use cases are developed and data synthesized to study the effectiveness of the proposed approach.
 
Read more about this project in the DEED Project Library, then attend this webinar to learn more and connect with the project team.
Recommended For:
Large and small utilities where infrastructure is facing pressure from the growing popularity of photovoltaics (PVs) and electric vehicles (EVs).
Speakers: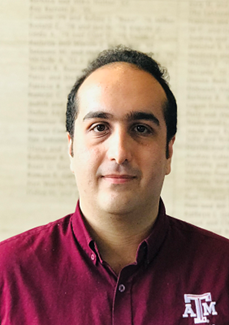 Milad Soleimani, Research Assistant and PhD Candidate in the Department of Electrical and Computer Engineering at Texas A&M University 
Milad Soleimani received the B.Sc. degree from the Isfahan University of Technology, Isfahan, Iran, in 2014, and M.Sc. degree from the University of Tehran, Tehran, Iran, in 2017, both in electrical engineering. He is currently a Research Assistant and Ph.D. Candidate with the Department of Electrical and Computer Engineering, Texas A&M University, College Station, TX, U.S.A. His research interests include electric distribution grid management and operation, smart grids, power system resilience, power transformers, and asset management. Mr. Soleimani was a recipient of the 2019 and 2020 Thomas '62 & Powell Industries at Texas A&M University, American Public Power Association's DEED Student Research Grant, IEEE Industry Applications Society Outstanding Project Organizer, and Phi-Kappa-Phi Love of Learning Awards in 2020. Milad served as the director of IEEE Texas Power and Energy Conference (TPEC) 2020 and the president of Texas A&M IEEE PES-IAS-PELS Joint Student Branch in 2019. 
 
Gary Miller, General Manager, Bryan Texas Utilities
Join us Thursday, February 25 from 2:00-3:00 p.m. EST!
 
Purchasing/Fee Information
Click here to purchase the DEED Webinar: Optimal Control & Management of Distribution Grids

Fees:
FREE for DEED Members. To find out if you are a DEED member, click here. 
$109 for APPA members
$209 for non-APPA members
Contact Us
Have questions? Contact 202-467-2942 or [email protected].