Join us from 2:00 – 3:00 PM EST to hear from the project team who created and executed this project.
Webinar Description
Knowing when power peaks will occur is important. Knowing what to do during peak power periods is even more important. This webinar will showcase research from New River Light & Power (NRLP) that focuses on improving demand response during peak power periods. This case study will demonstrate several key processes that allow small- and medium-sized power providers to initiate analytics projects to better understand their consumer's energy use, messaging preferences and motivations to reduce usage.
The overall objective was to enable small utilities to use the power of big data and analytics to implement cost saving, demand response action strategies. The project's goals can be divided into two main categories: (1) provide small utilities with a set of best practices on what customer data to obtain, collect, analyze, and store; (2) develop instructions for utilities on how to leverage that data to effectively segment their customer base.
A predictive algorithm was developed by the Center for Analytics Research and Education (CARE) at Appalachian State University (ASU), to assist New River Light & Power (NRLP) in demand management. The model has been shown to predict peak power periods in advance with 85% to 90% accuracy. You will learn how the model applies data-driven analytical techniques to help reduce power consumption during predicted peak power times. NRLP decided to reach its customers by segmenting them based on home characteristics and power consumption data. Based on data-driven segmentation of these non-traditional variables, the project team experimented with the most successful messaging strategies to encourage peak power reduction for these groups and will share results on this webinar. You will learn how this demand response analysis can apply to other small public power utilities.
Without enough quality data, accurate and effective segmentation analysis based on predictive and prescriptive analytics cannot be fully realized. An effective guide during this first step is crucial so utilities learn to use analytics to manage demand response. The second step in the process towards analytics-managed demand response requires an instruction manual on how to best segment a utility's customers. Data-driven segmentation analysis can prove to be a challenge to small utilities with limited resources. By testing different segmentation methods and providing a set of best practices to utilities, they should be able to effectively complete this step in the process towards analytical demand response. Read more about this project, including the final report G-410 Data-Driven Customer Segmentation for Reducing Peak Power Energy Consumption.
Recommended for
Utility staff interested in demand response, load management, data analytics, 'smart' communications, engineering
Speakers: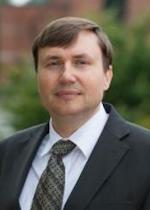 Joseph Cazier, CAP, Ph.D. is the Dean's Club Professor of Information Systems at Appalachian State University and Executive Director of the Center for Analytics Research and Education. He is a Certified Analytics Professional (CAP) and Certified Blockchain Expert (CBE).  He chairs the international working group for Bee Data Standardization for Apimondia and leads analytics projects related to sustainability.  Previously Joseph was the UNC System Faculty Fellow for Analytics and Technology Commercialization.  Joseph is widely published and cited in both academic and popular press articles.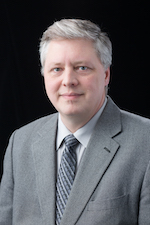 Dr. Edgar Hassler is the Chief Data Officer for the Center for Analytics Research and Education and an assistant professor of computer information systems in the Walker College of Business at Appalachian State University.  His research interests are in the areas of evidence-based practice, analytics, and artificial intelligence.  He is using these methodologies and techniques to solve problems in information technology and sustainability.   Previously, he was a visiting assistant professor at The University of Alabama, the senior network systems engineer at the Armstrong Group of Companies, a master instructor of military science and technology for the U.S. military, and an analysis and security specialist for the U.S Air Force.  He has an MBA from Indiana University of Pennsylvania and a Ph.D. from The University of Alabama.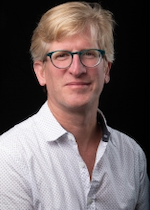 Dr. Jamie Russell serves as Director of the Appalachian Energy Center and is an associate professor of Building Science at Appalachian State University. He holds a bachelor of science degree in mechanical engineering from Clemson University and received his doctor of philosophy degree in mechanical engineering from the University of South Carolina in 2004. Dr. Russell carried out his post-doctoral research as a Faraday Research Fellow at Ulster University in Belfast focusing on renewable energy in buildings.  Russell joined the faculty at Appalachian State University in 2008. During his tenure at Appalachian, he served for two years (2014-2016) as a visiting professor at the École Polytechnique Fédérale de Lausanne (EPFL) in Switzerland.  Dr. Russell has managed three Solar Decathlon Competition projects including the Solar Homestead (US Department of Energy (DOE) Solar Decathlon 2011), Solar Decathlon Europe 2014, and US DOE Solar Decathlon 2017. His current research focuses on energy in buildings, energy efficiency, and harmonizing building energy consumption and renewable energy sources with the local utility grid.
Registration/Fee Information
FREE

to DEED Members

$109 for Association Members, Individual, and Corporate Members (Non-DEED)

$209 for Non-Association Members
Webinars are recorded and available for playback, in case you miss the live version.
Username/passwords
You will need a username and password to register. If you need assistance, please contact our 

web services staff

.
How to Join a Webinar
Log-in information will be sent out the morning of each event (around 10:30 a.m. Eastern). If you do not receive the reminder email, please call 202-467-2900 or email 

[email protected]

). 

Registration is for one phone line and one computer. If you have multiple employees participating from the same location, all can listen in via speaker phone.

Submit your questions for speakers before the webinar — email them

to 

[email protected]

.

You may also ask questions via online chat during the webinar.
Technology Tips
We encourage you to use voice over internet protocol (VoIP) instead of a phone line, if possible. This option provides the best audio quality and allows you to listen to the webinar through your computer's microphone and speakers.

For best results, we recommend using Google Chrome to log into the ClickMeeting platform.
Accreditation
This webinar is worth 1.2 CPEs/.1 CEU/1 PDH credits
CPE Field of Study: Specialized Knowledge

The completion certificate is only available to the person who registered for the webinar and attendance is confirmed by the webinar report log.

Links to all handouts and an audio recording will be sent out shortly after the webinar.
Contact Us
 Have questions? Contact 202/467-2900 or [email protected].