Description
The pandemic caused not only a significant global economic disruption but also provided clarity as to what economic development trends had staying power and which did not. We'll review a framework for thinking about the disruption and then zero in on the trends and implications for economic developers and communities. By understanding these trends, we can move beyond the false expectation of getting "back to normal" and instead develop clarity about how the future will be forever changed so that we can go "forward to better." 
Topics
Compare how this economic disruption is different than the Great Recession and examine what that means for how the recovery may look
Discover a simple framework that shows the ripple effects of COVID-19 on how we live (work, shop, entertainment, etc.), and how these changes have impacted the winners and losers in terms of sectors, occupations, real estate and more
Learn what community and economic development leaders can do to best position their community for future resiliency, diversification, and growth
Recommended for
Utility staff who are involved in economic development, whether in a leadership position, account management, customer service, or policymaker role. Case studies and examples are woven throughout the presentation so—no matter what your familiarity with economic development—you will receive practical, actionable tips and insights that you can apply to your organization immediately. 
Webinar Level
Basic: No prerequisites, no advance preparation.
Speaker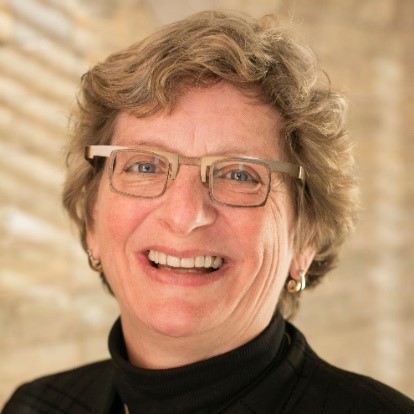 Janet Ady, President & CEO, Ady Advantage
Janet is an experienced business strategy consultant, author, and speaker who focuses on helping both communities and companies meet their growth and diversification goals. As president of Ady Advantage, she has worked with over 500 economic development organizations and utilities throughout North America. She brings expertise in economic development research, branding, and planning to provide integrated solutions for clients. 
Having special interest and expertise in utility economic development, economic development talent strategies, and agribusiness development, she frequently presents on these topics and authors an industry-leading blog with thousands of readers. Janet conducts a great deal of field work each year for both her economic development and corporate clients. Over her career, she has interviewed more than 3,000 business and technical decision-makers at a wide range of companies. Her knowledge of multiple industries allows her to provide value to individual businesses as well as communities and regions targeting specific sectors.
She brings an in-depth knowledge of the site selection process, especially in terms of understanding what factors are evaluated during each step along the decision-making process and how to optimally position places while developing compelling, differentiating messages.
On the corporate side, Janet consults with companies looking to grow, diversify, expand, and relocate. Services range from site selection to growth planning and business development strategy.
Contact Us
Have questions? Contact [email protected]
Registration/Fee Information
Registration is for one person (individuals receive unique log in credentials that cannot be shared). Discounted group pricing is available.
Fees:
$109 for members 
$209 for nonmembers
Webinars are recorded, in case you miss the live version (registrants automatically receive the recording and a PDF copy of the presentation within 24 hours). Continuing education credits are not available for recorded events.
Group Pricing
Save 50% when registering a group of 10 or more people.
Username/passwords
You will need a username and password to register through our website. If you need assistance, please contact our web services staff.
How to Join a Webinar
This event will be held on the Zoom platform.
Log-in information will be sent out the day before the event. If you do not receive the reminder email, please email 

[email protected]

. 
Registration is for one person (individual logins are unique and cannot be shared). If you have multiple employees participating from one designated location (e.g., a conference room), all can listen and watch, though the completion certificate is only available to registered individuals.
Accreditation
This webinar is worth .2 CEU/1.5 PDH/1.8 CPE credits; CPE Field of Study: Specialized Knowledge
Registrants are required to log in via the individual web link provided by email before the webinar and participate for at least 45 minutes of the event, in order to receive a completion certificate.
The completion certificate is only available to the person who registered for the webinar. Attendance is confirmed by the webinar report log. Certificates are emailed within a day of the event.
Links to the PDF presentation and an audio recording will be sent out within 24 hours of the webinar.
Speaker Questions
We encourage you to submit questions for the speaker in advance by emailing [email protected].
Contact Us
Have questions? Contact [email protected].