Series Overview
As technology continues to disrupt the electric utility business model, utilities are rethinking their rate structures to meet new customer needs and improve operational efficiencies. Join this three-part series and hear how other public power utilities are implementing rate changes to promote growth, meet challenges, create savings, and properly recover costs. 
Discuss implementation and transition strategies and considerations, including effective ways to educate and communicate with staff, boards, and the public. Review trends and real-world case studies to understand the what, why, and how of strategic rate design for public power.  
Whether you're experienced in developing rate strategies or new to this topic, you'll receive practical insights to apply to your utility's rate structures. 
Webinars
The series includes the following three webinars—each held from 2-3 p.m. Eastern. Sign up for individual events or register for the series at a discounted rate. You'll also automatically get access to recordings and PDF presentations, in case you miss the live version.
Recommended for
Executive management

Policymakers

Finance

Accounting personnel

Rate analysts

Financial planners

Other utility personnel involved in utility rate setting.
Speakers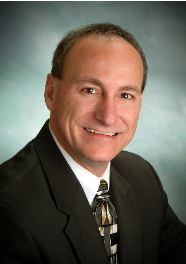 Mark Beauchamp is the president for Utility Financial Solutions, a consulting practice that specializes in financial planning, cost of service, and rate-setting for public power utilities. He has over 35 years of experience in electric utility consulting and management. In his previous positions, Mark has assisted with improvements to accounting and operation practices, risk assessments, cost of service, and competitive rate designs. He is a frequent speaker at national and regional conferences and has taught a variety of courses for APPA. He holds degrees in water purification technology and accounting, as well as a master's degree in business.
Contact Us
Email [email protected]. 
Registration/Fee Information
Registration is for one person (individuals receive unique log in credentials that cannot be shared). Discounted group pricing is available.
Individual webinars:  $109 for members; $209 for nonmembers. Click on a webinar title to register individually:
The 3-part series (discounted price): $275 for APPA members; $550 for nonmembers
Webinars are recorded, in case you miss the live version (registrants automatically receive the recording within 24 hours). Continuing education credits are not available for recorded events.
Group Pricing
Save 50% when registering a group of 10 or more people. Contact [email protected] for details.
Username/passwords
You will need a username and password to register through our website. If you need assistance, please contact our 

web services staff

.
How to Join a Webinar
Log-in information will be sent out the morning of each event (around 10:30 a.m. Eastern). If you do not receive the reminder email, please email 

[email protected]

. 

Registration is for one person (individual logins are unique and cannot be shared). If you have multiple employees participating from one designated location (e.g., a conference room), all can listen and watch, though the completion certificate is only available to registered individuals.
Technology Tips
We encourage you to use voice over internet protocol (VoIP) instead of a phone line, if possible. This option provides the best audio quality and allows you to listen to the webinar through your computer's microphone and speakers.

For best results, we recommend using Google Chrome to log into the ClickMeeting platform.
Accreditation
Each webinar is worth .1 CEU/1 PDH/1.2 CPE credits; CPE Field of Study: Specialized Knowledge

Registrants are required to log in via the individual web link provided by email before the webinar and participate for at least 45 minutes of the event, in order to receive a completion certificate.

The completion certificate is only available to the person who registered for the webinar. Attendance is confirmed by the webinar report log. Certificates are emailed within a day of the event.

Links to all handouts and an audio recording will be sent out within 24 hours of the webinar.
Speaker Questions
We encourage you to submit questions for the speaker(s) in advance by emailing We encourage you to submit questions for the speaker(s) in advance by emailing [email protected]. You may also ask questions through a chat feature during the webinar.
Contact Us
Have questions? Contact [email protected].