As heard from American tourists in a London cab:
"That's a beautiful building. What is it?"
"Maybe we can stop and have tea. That's Buckingham Palace!"
Our cab driver showed proper British restraint — he must be used to the likes of us, ugly but nice Americans! Playing tourists — whether around London's landmarks or the UK's electric utility system — turned out to be a memorable learning experience.
We were privileged to represent the American Public Power Association's Board of Directors on the Smart Electric Power Alliance's executive fact finding mission to the UK in October 2018.
We enjoyed visiting with utilities, regulators, generators, and other industry stakeholders. It was also good to spend time with public power colleagues from CPS Energy, Missouri River Energy Services, SMUD, and the Tennessee Valley Authority.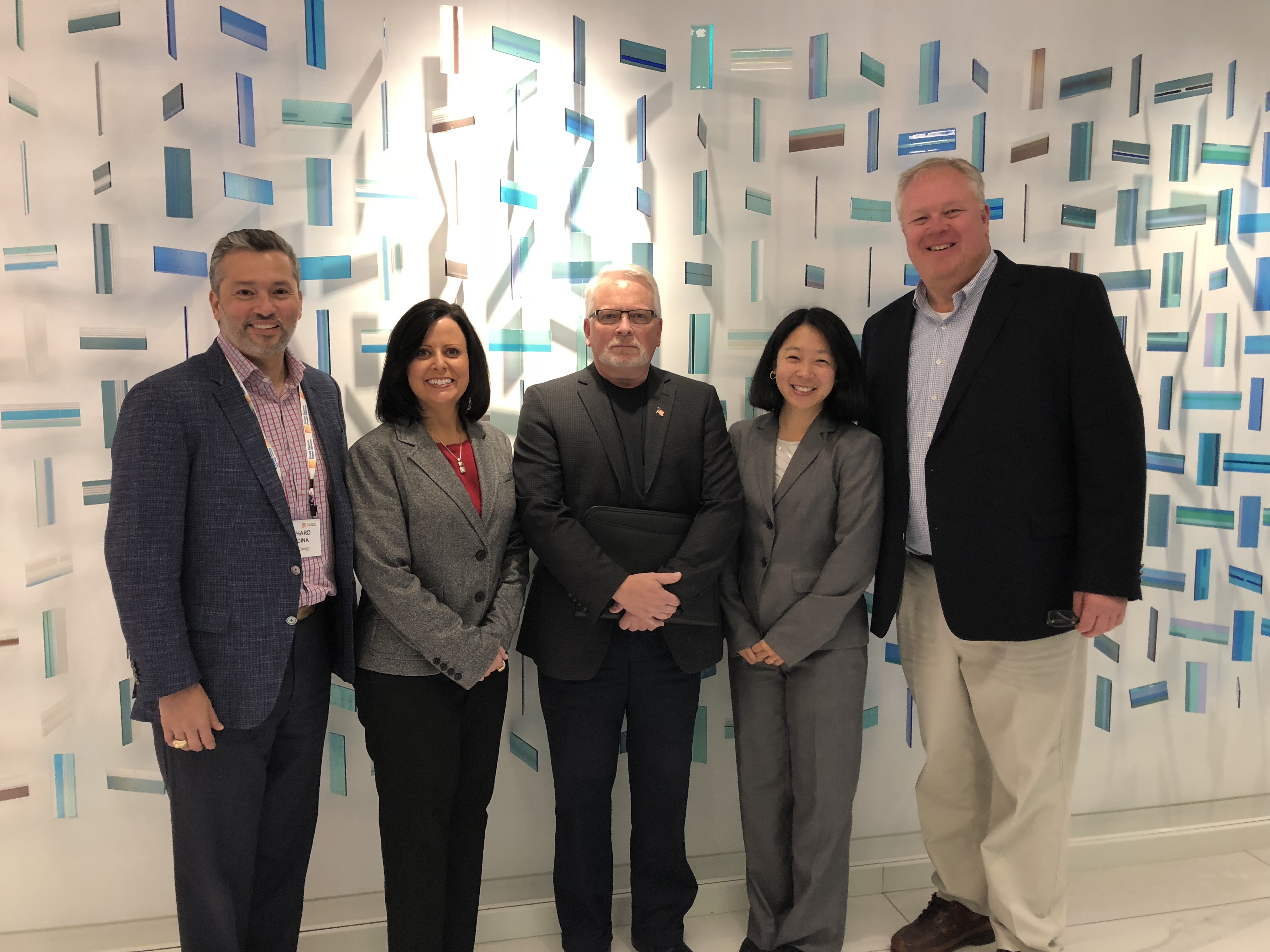 We had the opportunity to network with other US industry colleagues on the trip — investor-owned utility leaders, consultants, and vendors — and hear a range of perspectives on US and global energy trends.
Viewing the Future from the Past
We had a packed itinerary for our week-long mission. We started with a walking tour of London that included many famous sites, which set the tone for the rest of our trip. Throughout the week that followed, it was fascinating to look at the future while surrounded by so much ancient history and traditions.
On day 2 of the trip, we dove into markets and policies in a session hosted by Bloomberg New Energy Finance. We got a good overview of the UK energy market and the regulatory landscape including approaches to integrate distributed energy resources and enable innovation through performance-based regulations.
Days 3 and 4 of our trip were spent in Telford, which is about 150 miles from London. We attended the Low Carbon Networks & Innovation Conference and Utility Forum on market reform and the changing roles for utility transmission, distribution and generation entities. Julia Hamm, CEO of SEPA, gave the keynote address at this conference. While in Telford, we also had a cultural site visit to Warwick Castle, a medieval castle developed from the original built by William the Conqueror in 1068.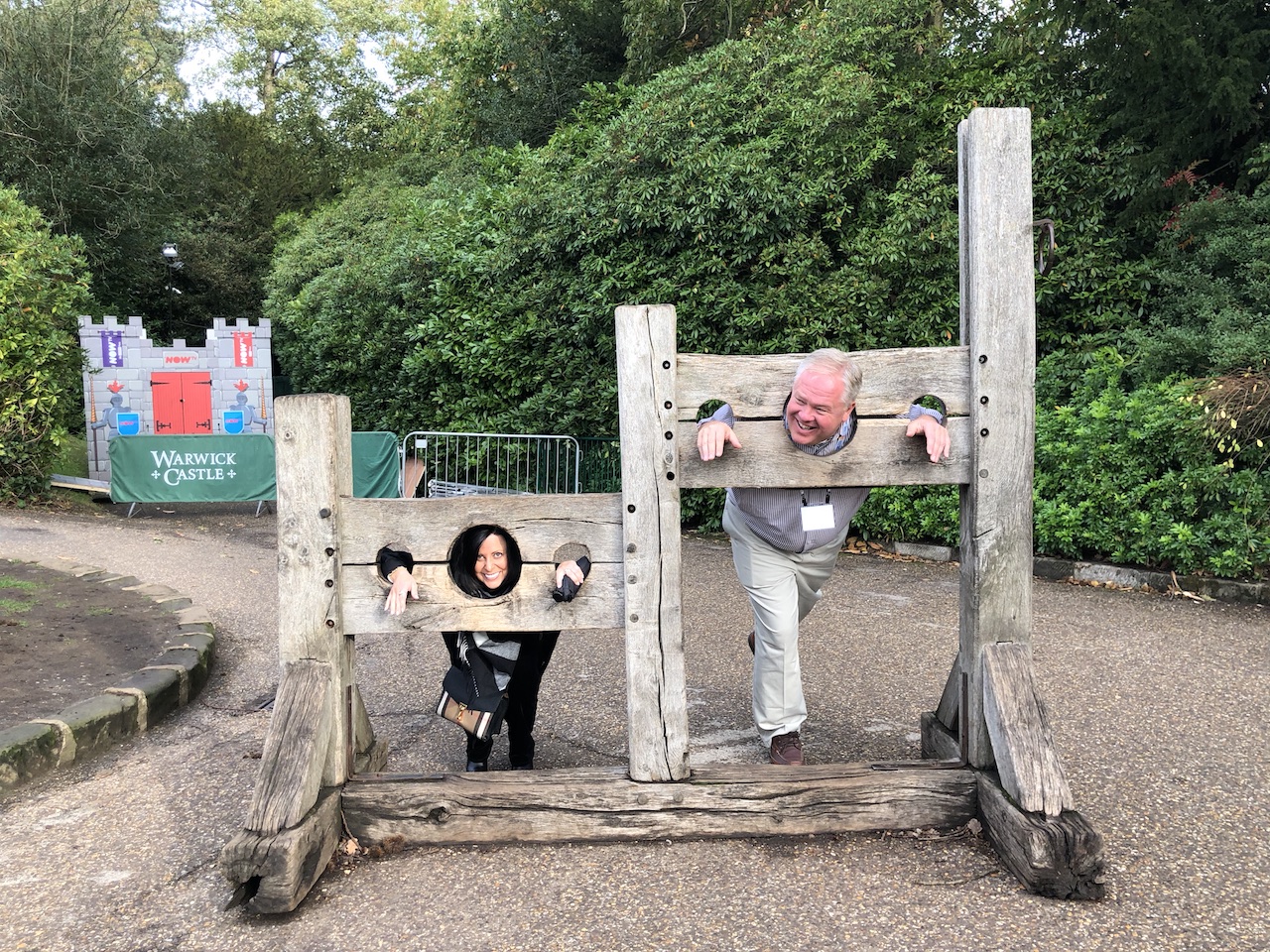 For day 5, we returned to London for the Solutions Focus: Technology & Customer Forum. We explored EV charging and development of a national network of grid-scale batteries, the electrification of transportation, new services for customers, and the UK's approach to smart systems and flexibility.
Some of the best parts of the trip were our public polls and focus groups with British citizens. We (mostly Andy) spoke to every bartender, cab driver, shopkeeper, and passenger on the subway — anyone forced to stand within two feet of us — to see what they thought about their electricity operations. By and large, people had no complaints about their electric utility or bill — in fact most of them did not even know how much they pay on their bills. However, we heard many people say, "We should be doing more" to go carbon-free. And that was a dominant and recurring theme.
Of course, we had to ask about other important matters as well — anti-Brexit sentiment was high and that was no surprise.
We heard a lot about the UK's ongoing regulatory reforms and the country's high hopes and aspirations when it comes to renewables. However, it was not quite clear to us how they are going to get there, because of looming infrastructure and cost issues that don't seem to have been fully thought out yet. Cost just does not seem to be a driver – at least to the individuals we spoke with --which may open up more possibilities in the short term but can cause progress to come to a standstill in the future.
Despite the uncertainty, the electricity industry and markets are evolving and innovation is evident everywhere. We thought we'd share a few highlights of the changes and progress, with an eye toward lessons for the US.
Big Push for Renewables and Decentralization
From regulators to consumers, it seems as though everyone in the UK is committed to getting greener.  Their Climate Change Act of 2008 calls for carbon emissions to be cut down at least 80 percent (from 1990 levels) by 2050.
Consider this in the context of the European Union directive that 20 percent of all energy for electricity, heat, and transport must come from renewables by 2020. The EU has already exceeded the goal for electricity. They also have a 2020 target for all new buildings to be net zero.
The UK has been making considerable progress toward these lofty targets. There has been a 400 percent increase in renewables just since 2010. Wind dominates the renewables mix, more so than in the US — they have 15 gigawatts of offshore wind capacity and have in some ways, exceeded their own expectations on this front. UK also focuses on solar, biomass, composters, bioethanol, biodiesel, marine, and energy storage.
There is considerable support for decentralization. In April 2019, the Electricity System Operator is becoming a separate company within the National Grid Group. The ESO is focused on changing its role to support the transition to a more decentralized, low carbon electricity system.
Distributed energy resources have grown threefold since 2010. Regulators estimate that moving to a more distributed system could save the customer $8-9 billion a year. They are trying to define the role of prosumers and working with demand side management and aggregators to play in the market.
They are dealing with pragmatic considerations in the growth of renewables. For example, feed in tariffs drove growth in rooftop solar but the government is considering removing these tariffs in March 2019.
Regulation that Rewards Performance
Throughout our mission, we heard about the RIIO experiment. RIIO (Revenue = Incentives + Innovation + Outputs) is a performance-based regulatory model created by the UK's Office of Gas and Electricity Markets. The investor-owned utilities accompanying us on the fact-finding mission were especially interested in seeing how the RIIO concept could be leveraged with state and federal regulators in the US.
RIIO is best described in a paper by Advanced Energy Economy Institute, America's Power Plan, and Rocky Mountain Institute that highlights 21st Century Electricity System business model reform. According to the paper, RIIO seeks to reward utilities for innovation and for delivering outputs that meet the changing expectations of consumers and society. In the US, the traditional utility business model based on cost-of-service regulation is primarily focused on rewarding capital investment rather than performance against desired policy objectives.
The UK's RIIO is widely regarded as the most comprehensive performance-based regulatory system developed to reflect changing market conditions, allow utilities to take advantage of the growing service economy, and reward utilities for achieving desired outcomes.
The RIIO model began implementation for electricity transmission in April 2013 and electricity distribution in April 2015. It was pointed out to us that the model is too new for any of the utilities to have completed an eight-year rate plan cycle or to allow full analysis of its effectiveness. As of 2018, the electric transmission operators are about 60 percent through their existing set of rate plans, while the electricity distribution utilities are nearly 40 percent through.
Results to date have been mixed — average customer costs have declined for distribution but increased for transmission. Which begs the question of how the infrastructure changes required to support decentralization can be achieved. Utilities have mostly achieved their performance targets and earnings are forecast to be above cost of equity for all electricity transmission and distribution operators. The UK government is taking lessons from RIIO 1 and using them to inform planning on RIIO 2, that will start in 2021.
In the grand scheme of things, it appears that some of the solutions that RIIO proposes – multi-year rate plans, performance incentives, and an innovation fund – could inform or inspire how we approach handling changing customer preferences and leverage technological advances in the US.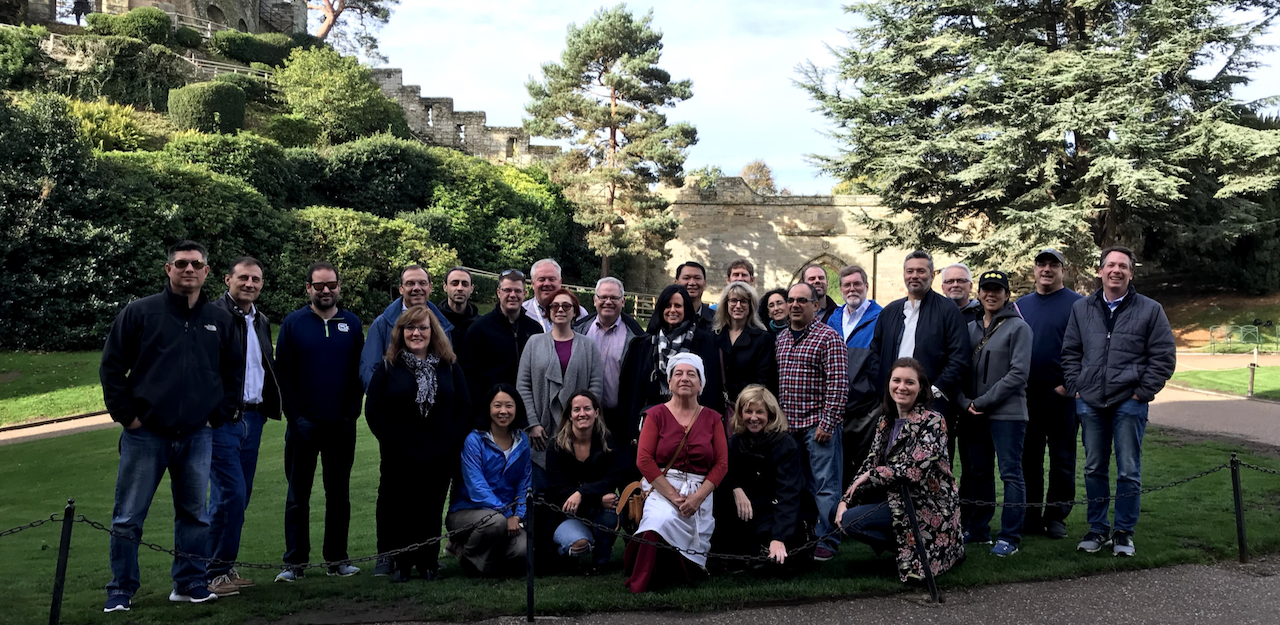 Reinforcing Our Community Focus
We had to miss a final day visit to the Rampion offshore wind farm (400 MW capacity) in Sussex — the first of its kind on England's South Coast — as we had to get back to the US in time for the Executive Committee meeting of the American Public Power Association's Board.
But we did learn that there were significant challenges in obtaining buy-in for the Rampion project from all stakeholders. They invested in educating residential customers in the areas affected by the new wind farm, involving local schools, working with local media and policymakers, and supporting many community events and activities. It was crucial to engage and educate the community from the get go — something that we in US public power know to prioritize for every new venture we undertake.
All in all, we benefited from hearing a range of utility and regulatory perspectives. The experience might have been more comprehensive if we'd met with load interest groups as well. It was good to witness the energy industry's enthusiasm to evolve and grow in new ways.
However, we realize that the UK has as many challenges as we do here in the US. For example, if they have to achieve their renewables and electrification goals, and support decentralization, the transmission system capacity needs to be six times what it is today. We wish them luck. But incremental innovation is the way to go!