After years of effort, congressional Republicans have finalized a massive tax plan that cleared Congress on Wednesday and is expected to be signed into law in late December or January. The legislation makes policy changes worth nearly $10 trillion over 10 years, including roughly $4 trillion of tax increases to partly offset the cost of $5.5 trillion of tax cuts (see chart below).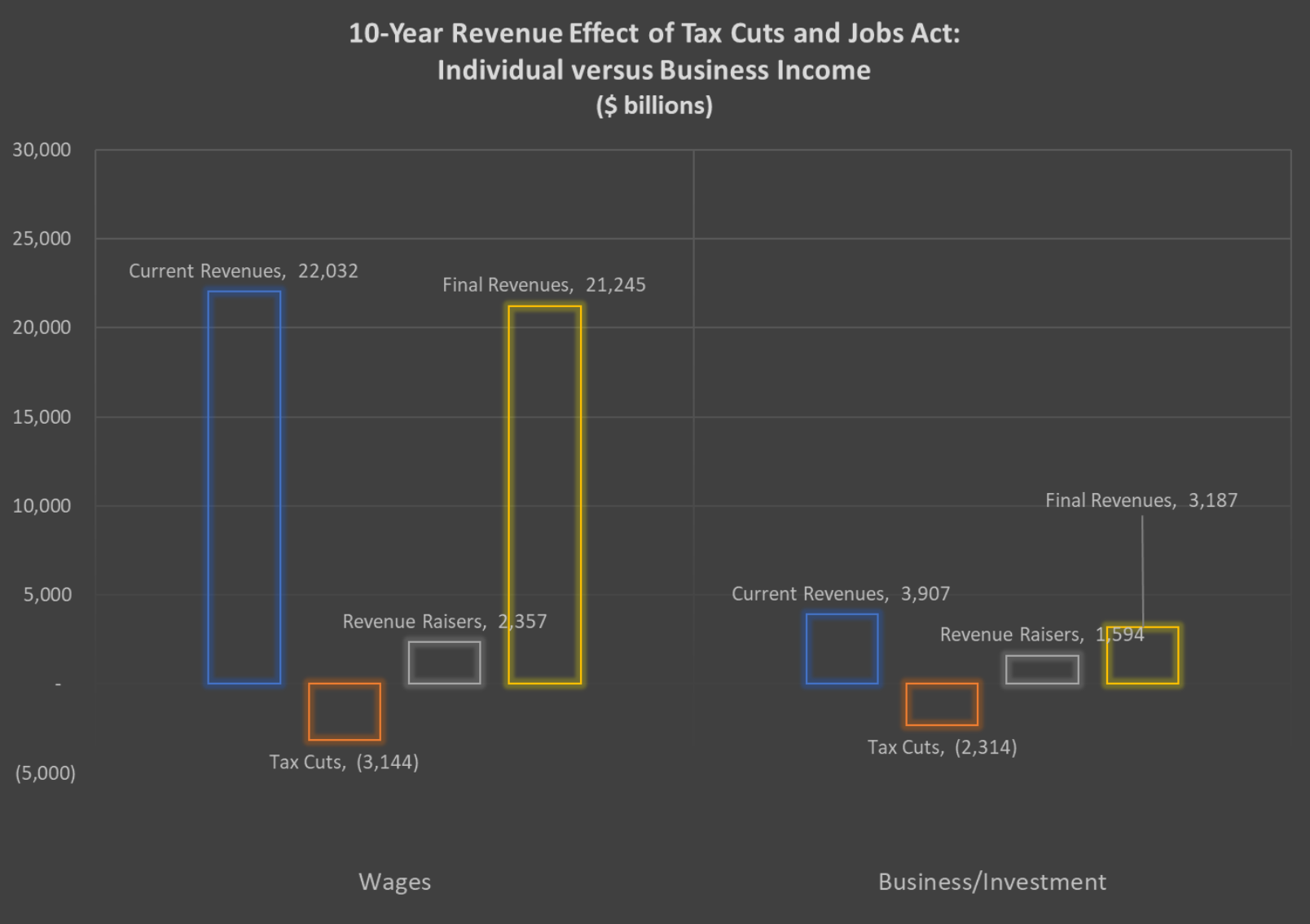 In the midst of this titanic debate, lawmakers mulled the idea of taxing the interest paid to holders of municipal bonds. The pressure to tax municipal bond interest has come from several fronts. Small-government conservatives have hoped to increase the cost of financing public investments to create an economic incentive to privatize public facilities. "Tax-the-rich" Democrats worry that bonds that finance our roads, bridges, schools, airports, and public power infrastructure are owned by – and so benefit – upper-income bondholders. While diametrically opposed on the issue of whether bonds are too efficient or not efficient enough, the two sides agreed on the policy solution of imposing an unprecedented federal tax on bond interest.
Because of a huge amount of work by stakeholders — including public power utilities — we got the message across to Members of Congress that bonds finance the investments that make our communities livable and commerce possible. In turn, House and Senate lawmakers that understood the importance of municipal bonds to their constituents prevailed and the underlying tax exemption for municipal bonds remained intact in the tax reform bill. This is worth restating. Despite pressure to find roughly $4 trillion of new revenue, states, tribes, and localities will still be able to finance critical infrastructure investments without the added weight of a federal tax on municipal bond interest. That includes tax-exempt private activity bonds. While power-related private activity bonds are rare, they are helpful for financing enhancements to hydroelectric projects.
Public power infrastructure financing did not emerge entirely unscathed. The Tax Cuts and Jobs Act would prohibit the issuance of tax-exempt advance refunding bonds, although states, tribes, and localities could continue to issue tax-exempt current refunding bonds. (A current refunding bond is one issued 90 days or fewer prior to redemption of the refunded bond; an advance refunding bond is issued more than 90 days prior to redemption.) Similarly, the legislation would rescind roughly $500 million of New Clean Renewable Energy Bond volume cap.
Both these losses are disappointing. New CREBs have always been hamstrung by unnecessarily restrictive requirements and low volume caps, but so long as renewable energy production and investment tax incentives remain available to rural electric cooperative and investor owned utilities, new CREBs should have been fixed, not repealed. Likewise, advance refunding bonds allow public power utilities and other issuers to refinance existing debt at lower costs — meaning lower rates for customers or more resources for further investments.
Again, though, the underlying tax exemption for municipal bonds remains intact and those savings dwarf the savings from being able to issue tax-exempt advance refunding bonds (the economic benefits of which can also be nearly replicated with current refundings or even from swaps or other derivatives).
I would like to end on that note, but real life very rarely ends "happily ever after." In this case, the forces that put tax-exempt financing at risk have gone nowhere and likely will grow in the coming years. Astronomical budget deficits, congressional staff oddly intent on making municipal finance more difficult, and outside interest groups were all in the mix and will remain in the mix. Luckily, the daunting army of allies we have assembled are not going anywhere, either. So, no "happily ever after," but "tune in tomorrow" with the promise of our active and energetic engagement.