Earlier this year, the New York Power Authority hosted 23 girls at our office in White Plains for a day of career exploration called "If You Can See It, You Can Be It." The event gave underprivileged girls the opportunity to experience a broad range of future career possibilities related to public power and the electric sector.
During this informative, fun day of events, girls ranging from ages 12 to 17 were paired with a mentor from different departments within NYPA, including Digital Transformation, Operational Performance, Collaboration Applications, Environmental Science, and Civil Rights & Inclusion. They spent the day shadowing their mentors, touring our integrated smart operations center, and discussing topics such as cybersecurity.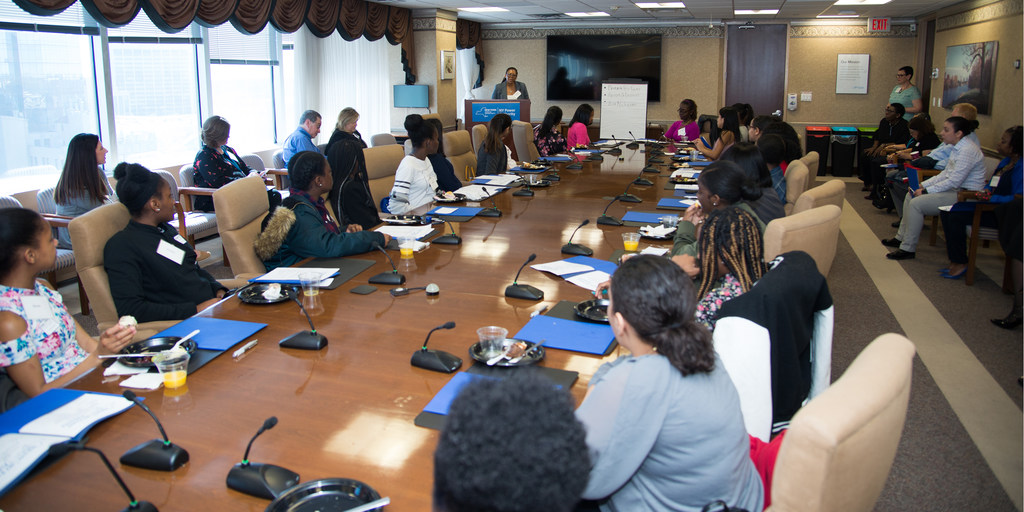 The girls learned about the mentors' struggles, successes, and everything in between that led them to their positions at NYPA. The girls received invaluable career and life advice while simultaneously making professional connections. Because these girls are from underserved and minority communities, this program could open the door to numerous opportunities that might not typically be afforded to them. Thanks to the Office of Civil Rights & Inclusion, the Environmental Justice team, and the Women in Power Employee Resource Group, these young girls were able to see a glimpse of what their futures could hold.
 "I was honored at the opportunity to share in the endeavor of this event, it was a fantastic experience,"  said Eleni Nikolopoulos, an access authorization specialist in physical infrastructure security for NYPA, and one of the employees that served as a mentor. "It's so important to provide strong role models for young women so they know that they too can be successful in a professional environment."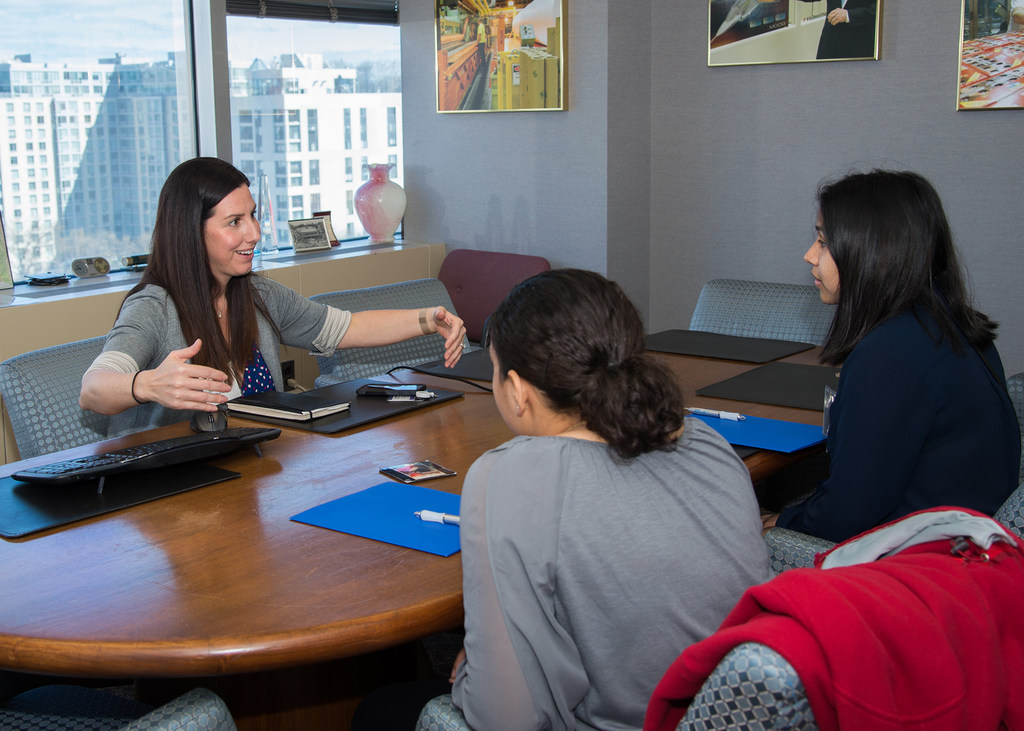 At the end of the day, each mentor provided their mentee with their personal business card to encourage the girls to maintain the connections that they made throughout the day. By having strong, female mentors who understand the challenges that come with pursuing a career in science, technology, engineering, or math, these young girls are more likely to break the mold and pursue their dreams even if it challenges the norm.
This event was part of a larger initiative developed by the New York State Council on Women and Girls to promote gender equality in the workplace, especially in male-dominated career paths. The initiative paired more than 300 girls with leaders in government and more than 40 businesses across the state. The career-learning activities that these middle and high school students participated in could be the beginning of a meaningful mentorship, giving them the courage to turn their wildest dreams into a reality.